A Winning Keynote Speaker For Your Event

Mark's world renowned expertise in body language, human behavior and communication, and legendary energetic and motivational style, make him a highly sought after speaker for organizations with a global impact who need their people, leadership or sales teams to win trust and gain credibility every time they speak or present.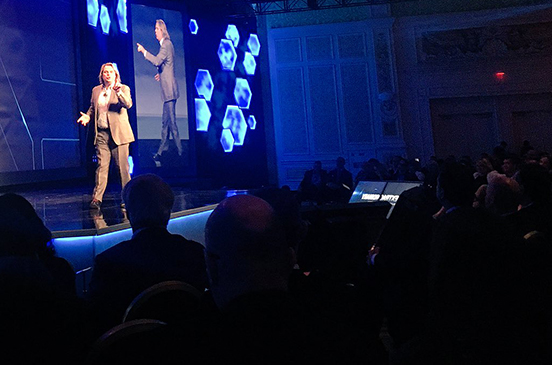 Winning Body Language for Trust and Credibility

Mark's keynote speeches are interactive and compelling, leading audiences on an exciting, informative and often laugh-out-loud journey to understanding how, with the right body language "It's often not what you say—but how you say it, that gets you extraordinary results!"
Your audience will bring away the most accessible, actionable, and powerful techniques for influential and persuasive communication for every situation – from the #1 body language expert in the world!
Mark lines up alongside your team to bring a custom keynote speech to your event, which builds upon his solid foundation of expertise in human behavior and communication, and guarantees a presentation dedicated to meeting specific objectives and outcomes for your event.
Your audience will learn how they can use their body language to achieve best results every time they speak or present.
His presentations are a universal hit with everyone from senior executives to junior staff, and sales forces to CEOs. Mark works with an incredibly diverse group of clients and the feedback is unanimous: Mark Bowden wins every audience over, and sets up your event for success!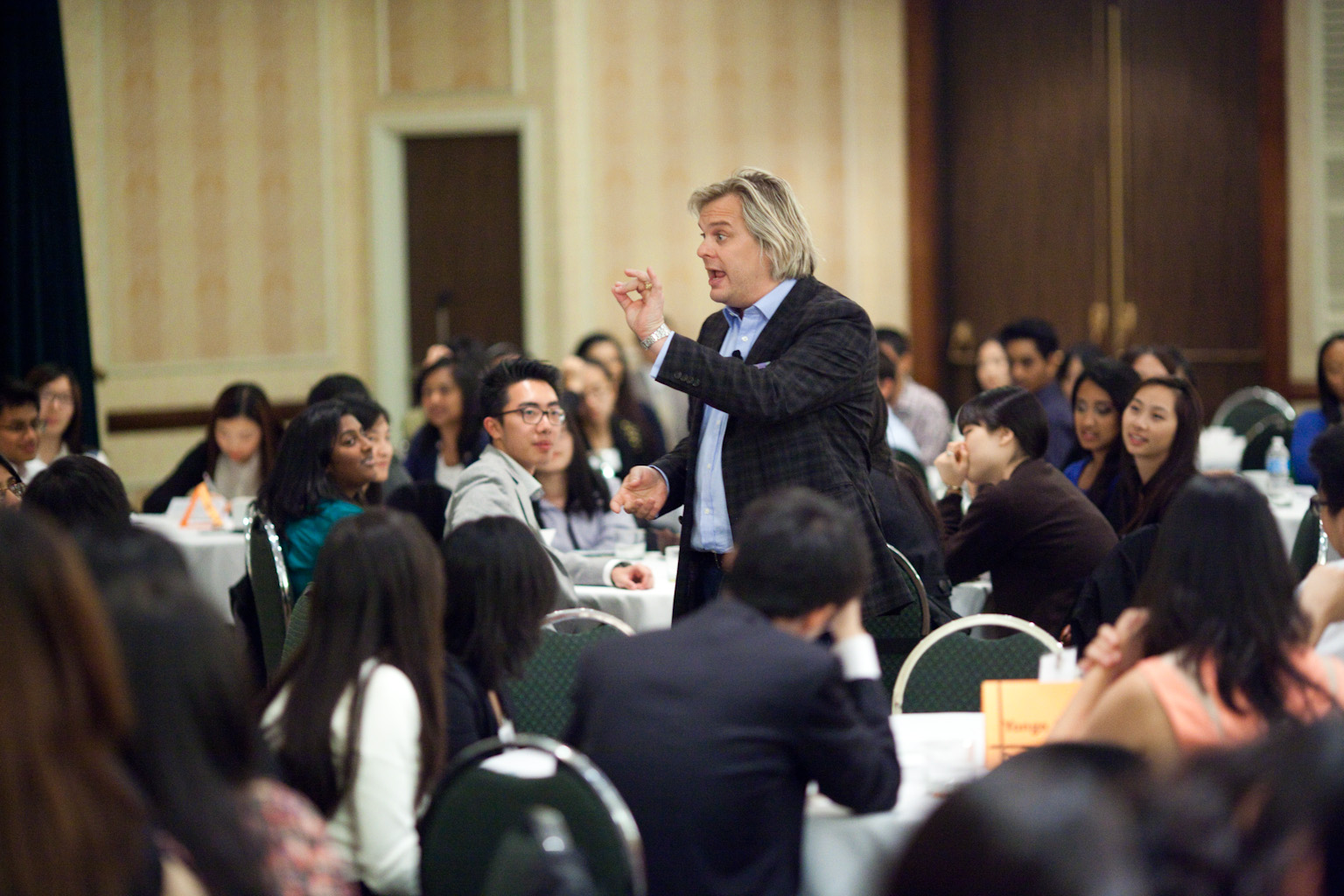 Build Trust Together with Persuasive Group Presentation Skills

With a practical communication training seminar from Mark Bowden, sales teams quickly learn the physical and vocal skills and techniques that lend well to video calls and add impact, power, and presence to a pitch.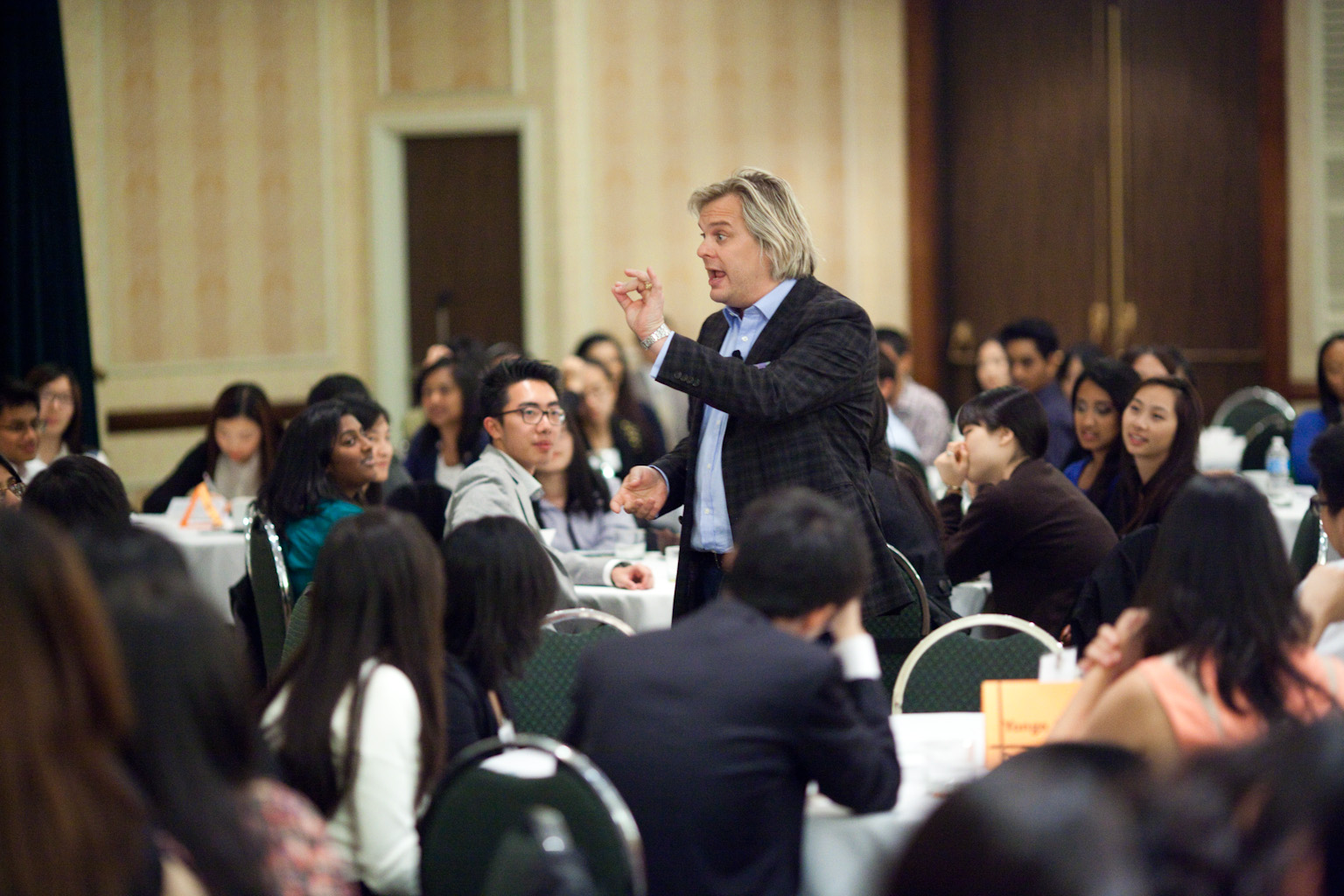 Presentation Training With The Expert
With Mark Bowden's practical group training workshops, you and your team will develop foundational skills and strengths and get hands-on experience to hit the ground running in delivering the most compelling and impactful presentations, making successful sales pitches and running the most useful meetings. Learn how to win trust with clients or prospective clients, and with the multitude of stakeholders in your organization, and build your credibility and that of your product or service – invaluable people skills that ensure your real competitive advantage wherever you go.
Training for Sales Teams
Would improved sales presentation and communication skills give your team a competitive advantage? With a practical communication training seminar from Mark Bowden, sales teams quickly learn the physical and vocal skills and techniques that add impact, power, and presence to a pitch. Participants how to pull audiences into any presentation, by learning the most influential psychological triggers and embedding them into a routine. Mark offers coaching to full teams, sales partners, and individuals to gain confidence and support each other in achieving sales goals.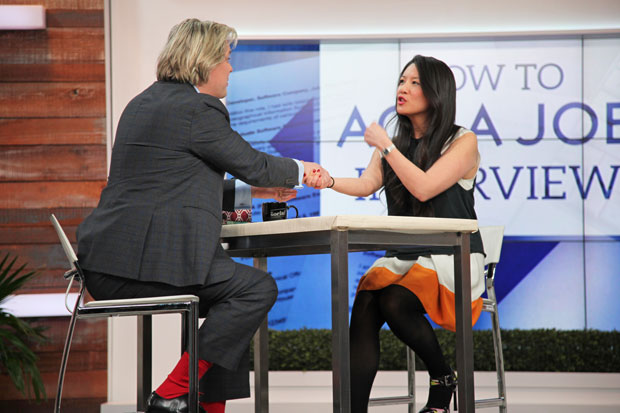 Impactful, Practical Techniques for Confidence & Influence

This highly specialized and personalized training with Mark Bowden offers you a safe and constructive space to practically explore your strengths when you present, meet or sell, as well as address your challenges. Mark will help you transition your communication skills into a strong and reliable foundation every time you speak to any audience.
You will learn to effectively communicate with total confidence, make your points clearly and logically, and project yourself, and your organization, in the best possible light – to stand out, win trust and credibility, and build value in every situation.  Other areas of focus: structuring your content for pitching the most compelling business story; building your powers of persuasion and negotiation; presenting charts and decks; presenting to different groups and stakeholders in the organization, and much more.
We will uncover and build upon your existing communication skills to transition your challenges to strengths, and help you realize your highest potential every time you speak, getting you and your message effectively across to any audience with optimum impact.
Get ready to sit up straight and learn actionable techniques for improving virtual communication in our new hybrid world. Our audience loved Mark's energy, humor, and best of all, sound advice for being a better communicator.

Mark Magnacca
President and Co-founder, Allego
TRUTHPLANE® training will have you turning interpersonal communication into opportunities for success!

Dr. Dean Tripp

Professor of Psychology, Queen's University

Feedback on Mark Bowden's keynote is totally off the charts!

John Bryne
President Sales, DELL
Rave reviews of Mark's keynote speech continue to pour in. Thanks for giving us solid steps for confident, persuasive and influential communication.

Arlene Dickinson
CBC's Dragons' Den